Totally Turmeric
Turmeric is the most powerful herb on the planet for combatting disease, there are over 12,000 studies proving the healing power of turmeric and its main component curcumin.

This medicinal herb has a long history within Ayurvedic medicine. The benefits of turmeric are numerous and well documented.

According to the Mayo clinic, turmeric is a "functional food" defined as having a positive benefit far beyond baseline nutrition.

In fact, I am starting to get a little angry that I keep finding these powerful medicines that nobody seems to know about.

And you should be too!
According to c_a_n_c_e_r research UK, "
A few laboratory studies on c_a_n_c_e_r cells have shown that curcumin has anti-c_a_n_c_e_r effects. It seems to be able to kill c_a_n_c_e_r cells and prevent more from growing. It has the best effects on breast c_a_n_c_e_r, bowel c_a_n_c_e_r, stomach c_a_n_c_e_r and skin c_a_n_c_e_r cells." A
July 2017 animal study
by researchers at Baylor Scott & White Research Institute found that curcumin may even be able to break through chemo-resistance in pancreatic ductal adenocarcinoma (PDAC), an aggressive form of pancreatic cancer.
Read this paragraph slowly, it is from Liu, et al,.,

Oncol Rep.

2019 May 3. doi: 10.3892/or.2019.7148. "

Curcumin

is a natural polyphenol that is derived from the turmeric plant.

Curcumin

is widely used in food coloring, preservatives, and condiments.

Curcumin

possesses anti‑tumor, anti‑oxidative and anti‑inflammatory efficacy, as well as other pharmacological effects. Emerging evidence indicates that

curcumin

alters microRNAs (miRNAs) and long non‑coding RNAs (lncRNAs) in various types of c_a_n_c_e_r_s. Both miRNAs and lncRNAs are non‑coding RNAs that can epigenetically modulate the expression of multiple genes via post‑transcriptional regulation. In the present review, the interactions between

curcumin

and non‑coding RNAs are summarized in numerous types of c_a_n_c_e_r_s, including lung, colorectal, prostate, breast, nasopharyngeal, pancreatic, blood, and ovarian

c_a_n_c_e_r

, and the vital non‑coding RNAs and their downstream targets are described."

What I am understanding from this passage is that the main component of turmeric, curcumin messes with the replicating DNA in cancer cells of all types!
Turmeric is also wonderful for the appearance of your skin, acne, wound healing, controlling psoriasis and scabies.
Turmeric
has been used for centuries in India to achieve glowing skin. It has antimicrobial, antioxidant, astringent, and other useful effects that help to heal wounds and reduce scarring. (1)

Applied topically, turmeric clears up psoriasis, ulcers and scabies. (2)(3)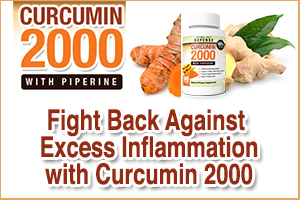 From Dr. Axe, (4) "
The journal Phytotherapy Research published the results of an

amazing, innovative study

in 2014. The study took 60 volunteers diagnosed with major depressive disorder and split the group to determine how patients treated by turmeric curcumin fared against fluoxetine and a combination of the two. Curcumin was equally effective as fluoxetine in managing depression by the six-week mark.
Since that breakthrough trial, at least two other studies have observed the impact of turmeric's major compound, curcumin, in patients with depression. The

first involved 56 individuals

(male and female), and the

second involved 108 male participants

. Both used a placebo but did not compare curcumin to any antidepressant, and both studies found that curcumin effectively reduced depression symptoms more than placebo. "This study provides first clinical evidence that

curcumin

may be used as an effective and safe modality for treatment in patients with MDD without concurrent suicidal ideation or other psychotic disorders." (5)
Struggling with acne??? Click here!!!
Curcumin has been found to be better than prescription drugs for arthritis, with no negative side effects.

"Interestingly, the

curcumin

group showed the highest percentage of improvement in overall DAS and ACR scores (ACR 20, 50 and 70) and these scores were significantly better than the patients in the diclofenac sodium group. More importantly,

curcumin

treatment was found to be safe and did not relate with any adverse events. Our study provides the first evidence for the safety and superiority of

curcumin

treatment in patients with active rheumatoid arthritis and highlights the need for future large-scale trials to validate these findings in patients with RA and other arthritic conditions." (6)
Turmeric is also good for your brain.

Curcumin increases the levels of a brain hormone known as BDNF, which increases the growth of neurons and fights degenerative diseases of the brain.

Many common brain disorders have been linked to low levels of this hormone, including depression and Alzheimer's. (7)(8)
Lastly, turmeric fights heart disease, mainly by improving the function of the endothelium, which is the lining of the blood vessels.

Endothelium disfunction inhibits proper blood pressure, blood clotting and other factors.

One random study assigned 121 people who were getting bypass surgery, either had a placebo or four grams of curcumin a day before and after the surgery.

The curcumin group had a 65% decreased risk of heart attack in the hospital. (9)
In conclusion, everybody knows somebody who should be taking this gift from Mother Nature!

It is inexpensive, and easy to find. If you do want to supplement, make sure it contains black pepper as well.

This increases your body's ability to absorb curcumin by 2000%!
If you like what you are reading please follow my blog, go to the upper left corner click on the bars and enter your email to get the latest article from me.
If you would like to support my work, so I can bring YOU the information you need, please visit my PayPal at
www.

paypal.me/eileenironic
.
If the font size, color and type are different - this happens when I transfer the article to blogger, not sure why it happens, but it was not created that way. So forgive the craziness, and focus on the information!!
As always, this article is for informational purposes only and is NOT intended as medical advice!!!
1.
Chaturvedi T.P. Uses of turmeric in dentistry: An update.

Indian J Dent Res.

2009;

20

(1):107
2.
Heng M.C, Song M.K, Harker J, Heng M.K. Drug-induces suppression of phosphorylase kinase activity correlates with resolution of psoriasis astassessed by clinical, histological and immuno- histochemical parameters.

Br J Dermatol.

2000;

143

(5):937–49.
3.
Peirce A, Fargis P, Scordato E, editors.

The American Pharmaceutical Association Practical Guide to Natural Medicines.

New York: Stonesong Press Inc.; 1
5.
Sanmukhani et al, Efficacy and safety of

curcumin

in major depressive disorder: a randomized controlled trial,

Phytother Res.

2014 Apr;28(4):579-85. doi: 10.1002/ptr.5025. Epub 2013 Jul 6.
6.
Chandran et al, A randomized, pilot study to assess the efficacy and safety of

curcumin

in patients with active rheumatoid arthritis,

Phytother Res.

2012 Nov;26(11):1719-25. doi: 10.1002/ptr.4639. Epub

2012 Mar 9.
7.
Shimizu et al,

Alterations of serum levels of brain-derived neurotrophic factor (BDNF) in depressed patients with or without antidepressants

,

BiologicalPsychiatry
8.
Phillios et al,
BDNF mRNA is decreased in the hippocampus of individuals with Alzheimer's disease
,
9.
Wongcharoen et al,
Effects of curcuminoids on frequency of acute
myocardial infarction after coronary artery bypass grafting
,
Am J Cardiol.
2012 Jul 1;110(1):40-4. doi: 10.1016/j.amjcard.2012.02.043. Epub 2012 Apr 3.